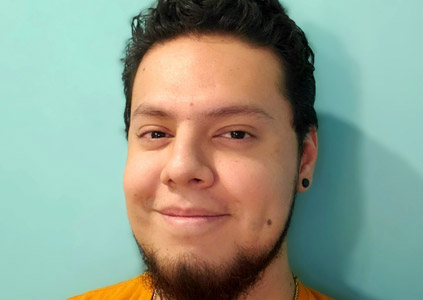 Rigo is a Community Health Worker for Esperanza Health Centers, a partner to Wellness West. He works with patients in mostly Latino communities across the West Side. He is an advocate, coach and assistant for his caseload of patients.
He's done such a good job that he was recently promoted to supervisor of a team of four CHWs so he can teach what he has learned.
"It has been a huge eye opener working with patients from my own community and seeing what they deal with when it comes to their health and other struggles, and yet they continue to go to work and take care of their families and just try to live a normal and healthy life as best as they can," Rigo says.
"I connect with my patients monthly to see if there is anything I can help them like scheduling appointments, dealing with their medication or simply just connecting them to their doctors. But the main reason for the calls is to help them manage their health on their own. I push them to stay consistent with their goals and stick to their plans so they can live a healthier life."
Rigo says he is surprised at the lack of awareness of the resources that are available to people who are struggling.
"A lot of time, it's not that there aren't resources to help people. It's that they don't know that the resources exist or how to access them. That's where I come in and help them connect with those resources."