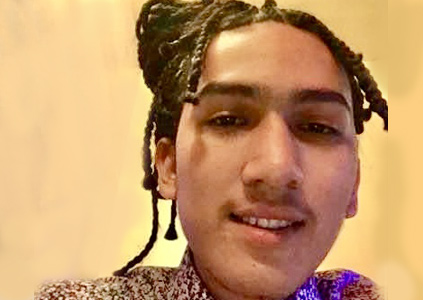 Josemanuel Rodriguez is a Community Health Worker for Humboldt Park Health (HPH), a Wellness West partner in the West Town community. He works one-on-one with vulnerable and at-risk patients on the West Side of Chicago who are admitted to HPH.
He grew up all over Chicago's Northwest and West Sides, including Humboldt Park and Avondale. This has given him a deep knowledge about the rhythms and challenges that communities face. His family taught him the importance of compassion and helping people.
"I see a lot of myself and my family in the people I work with," he says. "We're all human. Everyone faces challenges and struggles at certain points in their lives."
As clinicians at Humboldt Park Health work with patients and identify additional needs, they call for Josemanuel to meet the patient and perform a Health Risk Assessment. From there, he helps the patient get in touch with community resources that can make a big difference.
"It is gratifying to see the smile and a sigh of relief from a patient I interact with," he says. "You can see the moment they realize I'm there to help without hesitation or judgement."
Josemanuel emphasizes the compounding benefits of his work. "This is what I love most about my job," he says. "It's about knowing that if I help one person get to a place in their lives where they can help others, I'm making a big difference."