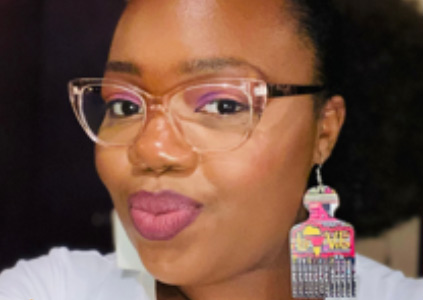 Marcia Kay is a Community Health Worker for Bethel New Life, a Wellness West partner in the Austin community. Every day she works one-on-one with the some of the most vulnerable and at-risk individuals and families on Chicago's West Side.
"There are more support programs available than most people realize," she says. "My job is to assess what a person needs and then move every obstacle in our path to get them help."
One recent example was a mother who was about to be evicted from her apartment because she had fallen behind on rent. Marcia went into action to find assistance through a number of different channels. After a lot of hard work and persistence, Marcia was able to find the resources necessary to keep the mother and daughter in their home.
"Getting evicted from your home is where a downward spiral can start, which then triggers all kinds of threats to one's health and well-being," she says.
What Marcia loves most about her job is that every day is different, and every client comes to her with a unique set of life circumstances and challenges. She says success comes from being persistent and knowing where the answers can be found.
"I believe that every challenge has an answer," she says. "There is never a reason to be without hope."
Her passion is driven largely by her love for her Austin community, where she was born and raised.
"The Austin community and my church, and the schools made me who I am," she says. "I am so grateful for the opportunity to help my brothers and sisters rise up to challenges the world has put on them."